Daily GK updates are incorporated with the important news that made the current affairs headlines for banking or other competitive exams. Daily GK Update is the complete bag of the important news that is held all day long. One should have complete knowledge about banking terms, current affairs news, etc. So, here is the GK update for 22nd July 2022 to help you prepare the Current affairs part. After reading this section, you can successfully attempt Current Affairs Quiz. 
Here is the Daily GK Update of the 22nd July 2022 covering the following news headlines: World Brain Day, Ookla's Speedtest Global Index, Microsoft, ISRO, Federal Bank and CBDT, FICCI, Asian Development Bank.

Top 18 Daily GK Updates: National & International News 
Here is providing below the top 18 important Daily General Knowledge 2022 updates with national & international news.
National News
1. To commemorate victory in the Kargil War, motorcycle expedition launched by Indian Army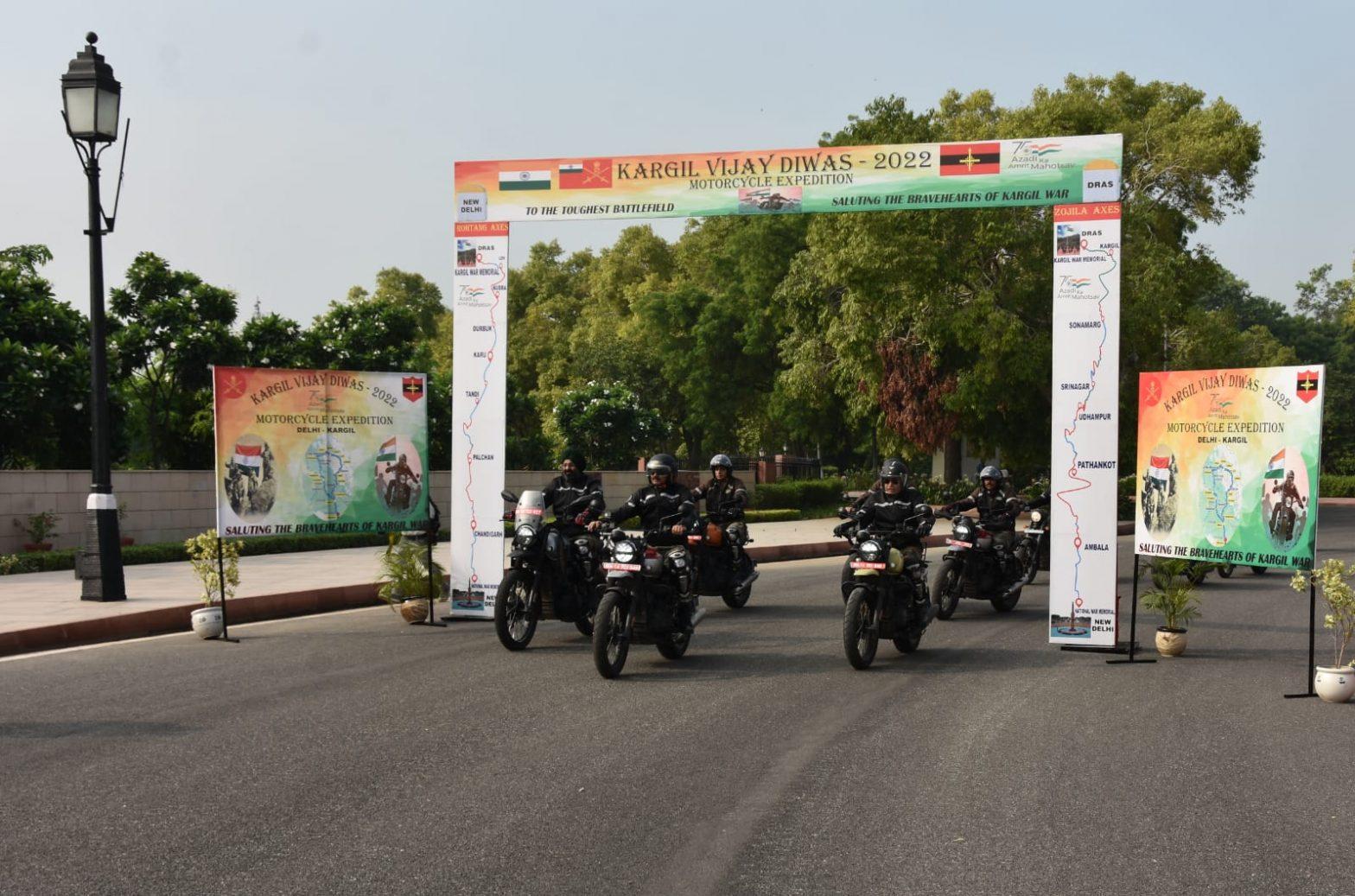 The Army Motor Bike trip from New Delhi to the Kargil War Memorial at Dras in Ladakh was launched off from Pathankot in Punjab to commemorate 23 years of triumph over Pakistan in the Kargil War of 1999 and to celebrate the spirit of Azadi Ka Amrit Mahotsav.
The Zojila Pass Axis Rally team travelled through Kathua, Samba, Jammu, and Nagrota before arriving in the late afternoon in Udhampur.
International News
2. Sheikh Mohammed Sabah Al Salem named as new Kuwait's Prime Minister 
Kuwait's Emir Sheikh Nawaf Al-Ahmad Al-Jaber Al-Sabah has issued a decree to appoint Sheikh Mohammed Sabah Al Salem as a new Prime Minister. The appointment of a new PM comes three months after former Prime Minister Sheikh Sabah Al-Khaled Hamad Al-Sabah submitted his resignation, the fourth in the past two years and a half.
Sheikh Mohammed Sabah was born in 1955 and is the fourth son of the 12th Emir of Kuwait, Sheikh Sabah Al Salem Al Sabah, who ruled Kuwait from 1965 until 1977. He holds a Bachelor's degree in Economics from Claremont College in California, and a PhD in Economics and Middle Eastern Studies from Harvard University.
Important takeaways for all competitive exams:
Kuwait Capital: 

Kuwait City;

Kuwait Currency: 

Kuwaiti dinar.
3. Italian Prime Minister Mario Draghi resigned 
Prime Minister of Italy, Mario Draghi has stepped down from his post after key coalition parties withdrew their support for his government on measures tackling the high cost of living. Draghi submitted his resignation to President Sergio Mattarella.
However, Draghi's government will continue to function under a caretaker capacity till a new leader is elected. He was elected as Prime Minister of Italy in February 2021.
Important takeaways for all competitive exams:
Italy Capital: 

Rome;

Italy Currency: 

Euro.
States News
4. Assam CM Himanta Biswa Sarma launched 'Swanirbhar Naari' scheme 
Assam Chief Minister Himanta Biswa Sarma has launched 'Swanirbhar Naari', a scheme to empower indigenous weavers in Assam's Guwahati. The state government will procure handloom items directly from indigenous weavers via a web portal under the scheme. The scheme will help in preserving the heritage of handlooms and textiles in the state.
The State government has decided to procure handloom items directly from the indigenous weavers without involving any middlemen through a specially developed Swanirbhar Naari web portal.
Important takeaways for all competitive exams:
Assam Capital: Dispur;
Assam Chief Minister: Himanta Biswa Sarma;
Assam Governor: Prof Jagdish Mukhi.
Appointments News
5. Egypt's Seif Ahmed named as FIH acting president 
The International Hockey Federation (FIH) has appointed Egypt's Seif Ahmed as its acting president following Indian administrator Narinder Batra's resignation from the post.
Batra resigned as FIH president and also quit as Indian Olympic Association (IOA) chief. He also gave up his International Olympic Committee (IOC) membership which was directly linked with his IOA position.
Important takeaways for all competitive exams:
International Hockey Federation Headquarters: 

Lausanne, Switzerland;

International Hockey Federation CEO: 

Thierry Weil;

International Hockey Federation Founded: 

7 January 1924, Paris, France.
6. Rajarshi Gupta named as Managing Director of ONGC Videsh 
Rajarshi Gupta has been appointed as Managing Director of ONGC Videsh. He was recommended for the position by the Public Enterprise Selection Board (PESB).
He has more than 33 years of wide-ranging experience in supervisory, managerial and strategic planning capacities in domestic and international operations of ONGC and ONGC Videsh.
Gupta spent 13 years in ONGC Videsh during 2006-2019, working across the globe in diverse geographical and fiscal regimes, in Business Development, Merger & Acquisitions, and Project Management of Exploration and Development projects.
Agreements News
7. MoU signed between Flipkart and Bihar State Skill Development Mission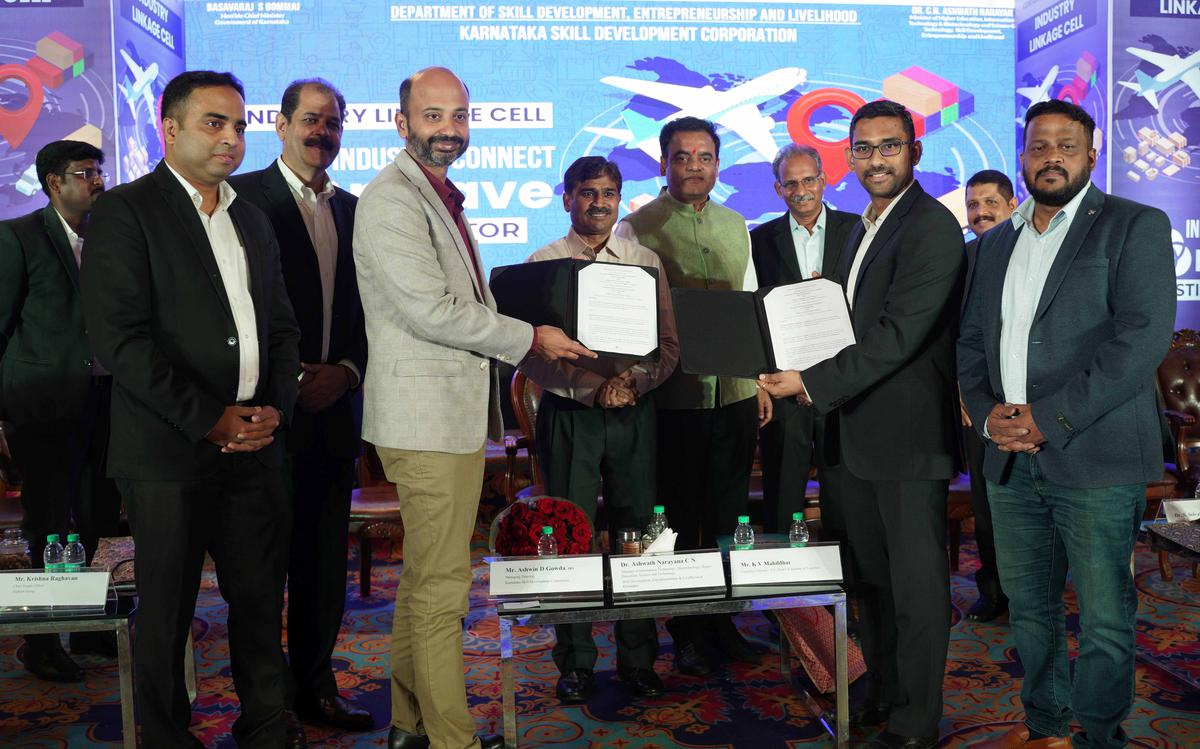 E-commerce market, Flipkart said that it had signed an agreement with the Bihar State Skill Development Mission to start the Supply Chain Operations Academy (SCOA) projects in the state.
According to a release, the programme aims to develop a talent pool of skilled supply chain operations personnel and disseminate pertinent training and expertise of the business.
The programme consists of a 60-day skill-building effort that aims to provide young people with the skills they need to develop careers in various areas of supply chain management and certify them so that they can become more employable.
Economy News
8. Zero coupons, zero principal bonds declared by Govt as securities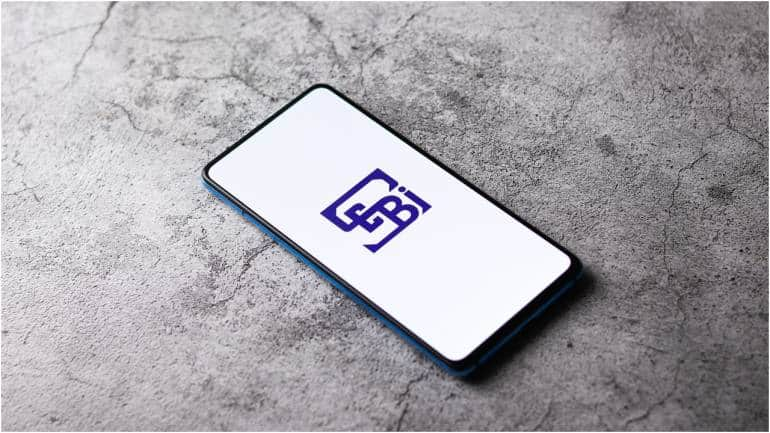 Federal Bank and the Central Board of Direct Taxes have teamed to let taxpayers use the e-filing portal's e-pay tax function.
Taxes can now be paid promptly by anyone using methods including cash, NEFT/RTGS, a debit/credit card, UPI, net banking, etc. Through the bank's branches, NRIs, domestic clients, and any tax-paying citizen can create tax challans and submit payments.
Important Takeaways For All Competitive Exams:
Finance minister, Govt of India: Nirmala Sitharaman
9. ADB cuts India GDP growth forecast for FY23 to 7.2% 
The Asian Development Bank (ADB), has slashed India's GDP growth forecast to 7.2 per cent for FY23. Earlier this was estimated at 7.5 per cent.
Meanwhile, the Manila-based multilateral development bank has revised down FY24 growth forecast to 7.8 per cent, from 8 per cent estimated earlier. It, however, raised the inflation forecast for India to 6.7% for FY23 from the 5.8 % estimated earlier.
Important takeaways for all competitive exams:
Asian Development Bank Headquarters: 

Mandaluyong, Philippines;

Asian Development Bank President: 

Masatsugu Asakawa;

Asian Development Bank Founded: 

19 December 1966.
10. FICCI downgrades India's GDP growth forecast for 2022-23 to 7% 
Industry body Federation of Indian Chambers of Commerce & Industry (FICCI) has downgraded India's economic output estimate for this financial year by 40 basis points to 7% for 2022-23.
In April, FICCI had estimated India's growth at 7.4% for 2022-23. Owing to geopolitical uncertainties and their impact on Asia's third largest economy. However, in its latest round of Economic Outlook Survey (July 2022), it revised the growth projection on account of geopolitical uncertainty and its repercussions for the Indian economy.
The present round of surveys that drew responses from leading economists representing the industry, banking, and financial services sector, was conducted in the month of June 2022.
Important takeaways for all competitive exams:
FICCI Founded: 

1927;

FICCI Headquarters: 

New Delhi;

FICCI Secretary General: 

Dilip Chenoy;

FICCI Presidents: 

Sanjiv Mehta, Uday Shankar.
Banking News
11. Federal Bank and CBDT collaborate to offer online tax payment services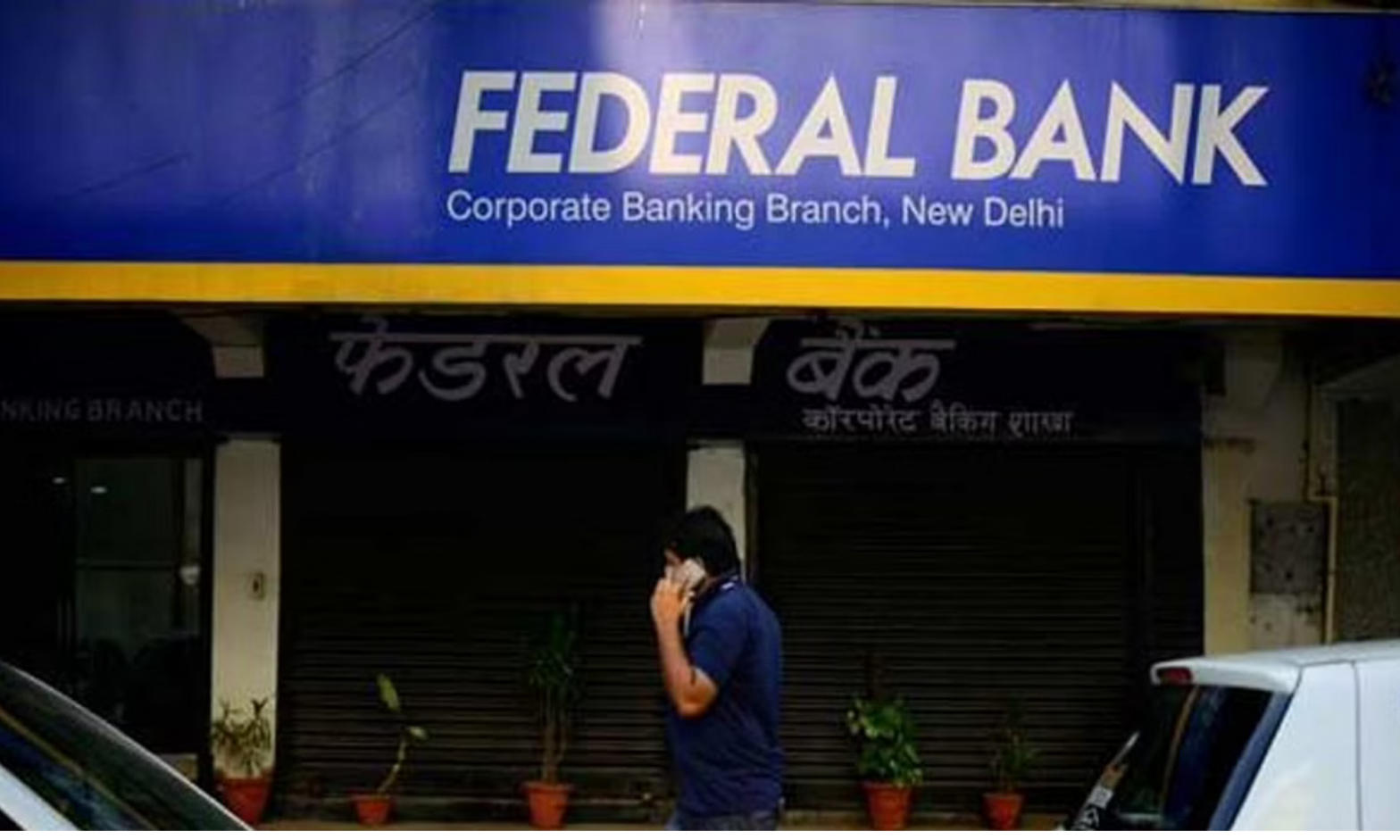 The government has designated "zero coupon zero principal instruments" as securities in preparation for the creation of a social stock exchange.
A Not for Profit Organization (NPO) that will be registered with the social stock exchange segment of a recognised stock exchange will issue a zero coupon, zero principal instruments.
According to a formal announcement released, the Securities and Exchange Board of India (Sebi) will establish the laws that would apply to these instruments.
Important takeaways For All Competitive Exams:
Group President and Country Head – Wholesale Banking, Federal Bank: Harsh Dugar
12. Urban Cooperative Banks 4-tier regulatory structure adopted by RBI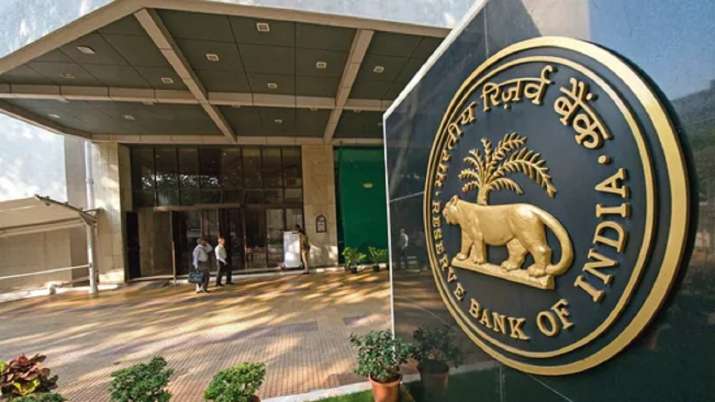 In order to improve the financial soundness of Urban Co-operative Banks (UCBs), the RBI has decided to create a straightforward four-tiered regulatory framework. A panel of experts led by former RBI deputy governor N S Vishwanathan had presented a number of suggestions for improving UCBs.
In addition to other recommendations, the committee had suggested a four-tiered regulatory structure depending on the size of the banks' deposits and the regions in which they operated.
To read the complete article: Click Here 
13. 3 cooperative banks restricted from undertaking banking business by RBI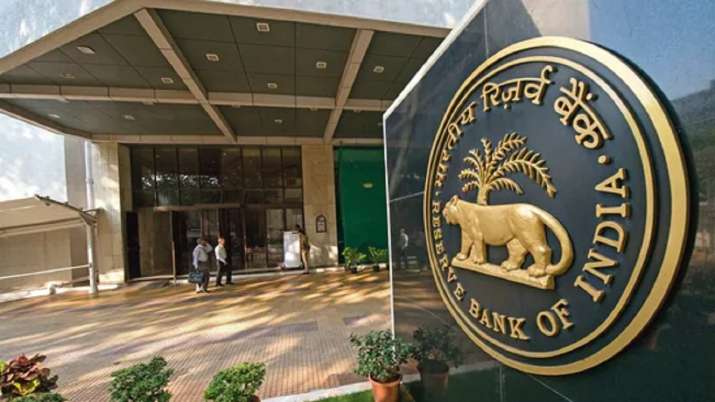 Three cooperative banks have received harsh limitations from the Reserve Bank of India in the last two days. Along with the Sri Mallikarjuna Pattana Sahakari Bank situated in Karnataka, these banks also include two from Maharashtra: the Nashik Zilla Girna Sahakari Bank Limited and the Raigad Sahakari Bank.
The Reserve Bank of India has restricted these three banks from engaging in any banking activity due to their weak liquidity situation.
The Reserve Bank of India (RBI) announced that depositors of Sri Mallikarjuna Pattana Sahakari Bank and Nashik Zilla Girna Sahakari Bank will not be permitted to withdraw any funds from their savings, current, or other accounts. However, they will be able to offset loans against deposits.
Schemes and Committees News
14. Five years of Pradhan Mantri Vaya Vandana Yojana completed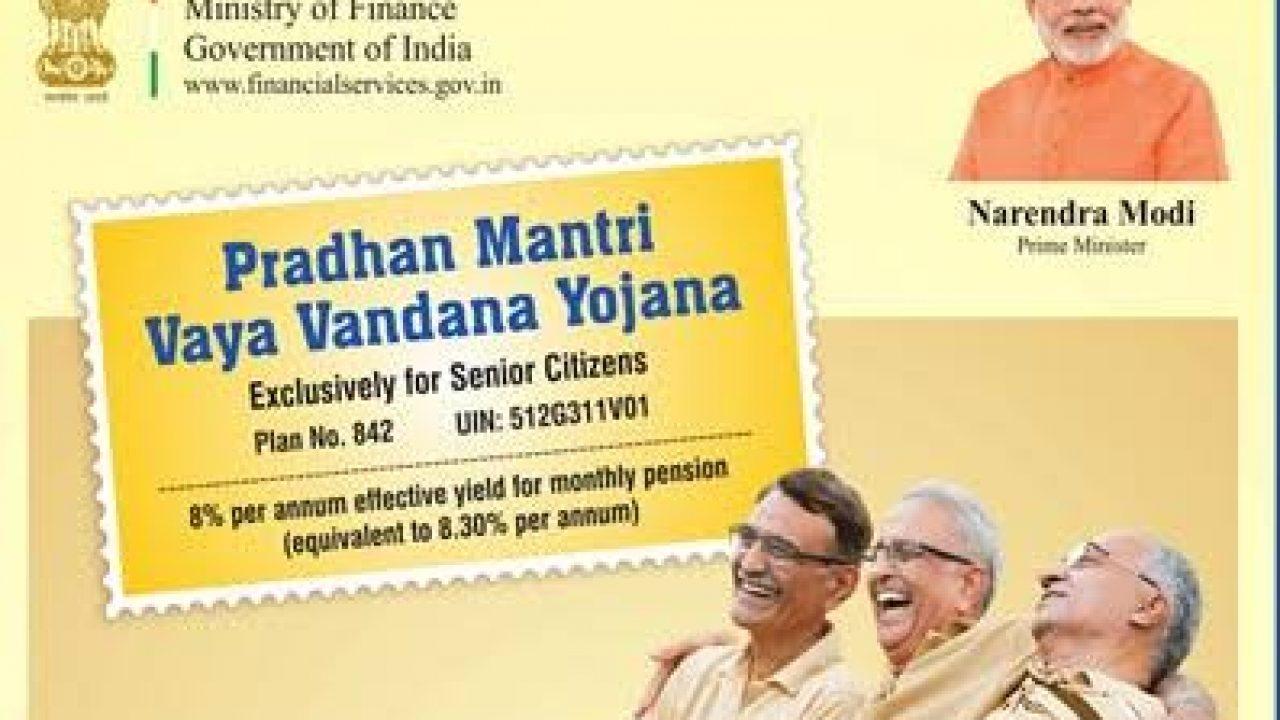 The five years of the Pradhan Mantri Vaya Vandana Yojana are now complete. 21 July, 2017 marked the official launch of the programme. The programme is a social security programme for the elderly that aims to provide them with a guaranteed minimum pension based on a guaranteed return on the purchase price or subscription fee.
The minimum investment required to participate in this scheme has been increased to one lakh 56 thousand 658 rupees for a pension of 12,000 per year and to one lakh 62 thousand 162 rupees for a pension of at least 1,000 rupees per month. The programme, which was in place through 2020, has now been extended for an additional three years, through March 31, 2023.
Science and Technology News
15. ISRO 'Human Spaceflight Expo' inaugurated at Jawaharlal Nehru Planetarium 
Indian Space Research Organisation, ISRO Chairman S Somnath along with other senior scientists inaugurated the Human Space Flight Expo at Jawaharlal Nehru Planetarium in Bengaluru to commemorate the Azadi ki Amrit Mahotsav.
ISRO is embarking on its maiden unmanned mission Gaganyaan soon and the exhibition showcased the crew module, GSLV Mark III human-rated launch vehicle and crew escape systems.
16. Microsoft announces 'Viva Engage' app in Teams to help build community
Tech giant Microsoft has announced that it is introducing Viva Engage, a new app in Teams that helps build community and connection, along with providing tools for personal expression.
Built on the foundation of Yammer, Viva Engage brings people together across the organisation to connect with leaders and coworkers, find answers to questions, share their unique stories, and find belonging at work.
Important takeaways for all competitive exams:
Microsoft Founders: Bill Gates, Paul Allen;
Microsoft CEO: Satya Nadella;
Microsoft Founded: 4 April 1975, Albuquerque, New Mexico, United States;
Microsoft Headquarters: Redmond, Washington, United States.
Ranks and Reports News
17. Ookla's Speedtest Global Index June 2022: India ranks 118 
India's rankings fell by three spots in the median mobile speeds, according to Ookla's Speedtest Global Index. India has at the number 115th spot in May this year, but it dropped down to 118th in June.
In April and May, India's mobile broadband speeds improved. But the month of June 2022, saw the median mobile download speeds in India decrease from 14.28 Mbps in May to 14.00 Mbps, according to the data.
Norway continues to be at the No.1 spot for overall global median mobile speeds, while Chile has reclaimed its No.1 position from Singapore, which landed at the No.2 spot for overall global fixed broadband speeds.
Important Days
18. World Brain Day celebrates globally on July 22 
The World Federation of Neurology (WFN) celebrates World Brain Day on every July 22, focusing on a different theme each year.
According to WHO, good brain health is a state in which every individual can realize their own abilities and optimize their cognitive, emotional, psychological and behavioural functioning to cope with life situations.
World Brain Day (WBD) 2022 is dedicated to the theme "Brain Health for all" as our brains continue to be challenged by pandemics, wars, climate change and the myriad of disorders impacting human existence globally.
Source link