Business News
Private credit collapses as rates go through the roof – Business News
---
Private sector debt increased by only Rs 2 billion in May
Had it not been for the impact of the rupee devaluation, May could have led to a contraction in personal debt
Banks fear a wave of defaults that could greatly hurt the quality of their assets
SL inflation crossed 50% for the first time in May; Food inflation has risen by 80%
Banks have virtually stopped lending to private borrowers because interest rates have risen in limited areas and the economic situation has worsened, prompting them to tighten their lending terms to further damage the quality of their assets.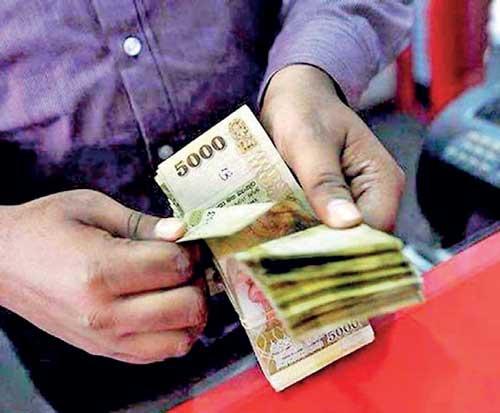 Meanwhile, credit demand also plummeted as banks quickly adjusted when the central bank raised the key rate by 700 basis points to tighten the credit situation and consequently curb demand-driven inflation in the economy.
According to data released by the central bank last week, licensed commercial banks have seen their total outstanding private sector debt increase by just Rs 2.0 billion, which is also a component of the rupee's devaluation effect on their foreign exchange debt, as loans convert to weak exchange rates at the end of the month. The rupee is worth more.
Thus, it reflects that personal credit may actually shrink in May if the rupee does not have a devaluation effect on the portfolio.
What banks do instead is to increase deposits and lend to the government through treasury bills and bonds, which creates a favorable margin on their much lower lending risk.
However, since June, banks have also seen a slight decline in deposits in the system as market liquidity conditions are tightening and hyperinflation is hurting people's real incomes.
Consumer prices rose an unprecedented 55 per cent in Colombo district in June, while food prices rose 80 per cent, reflecting the fact that money in Sri Lanka has completely lost its value.
Meanwhile, banks are fearing a wave of defaulting loans that could have a major impact on the quality of their assets and income.
And capital.
Banks have reportedly rejected a request to extend the moratorium on loans to the tourism sector as the hard-hit industry has been on a payroll holiday since 2019.
Meanwhile, net credit to the government from licensed commercial banks declined by Rs 49.0 billion in May, while that of public corporations increased by Rs 25.1 billion.
Broad money or money measured by M2b expanded 18.6 percent in May, slowing to 20.0 percent in April. The fiscal aggregate is expected to shrink further in June and later.
Source link