Travel News
British Airways recruits KLM's de Groot as new COO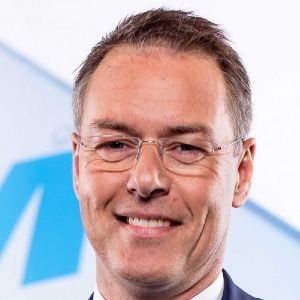 British Airways has appointed Rene de Groot of KLM as its new Chief Operating Officer (COO) as part of a change of operations.
De Groot, who will join BA on October 1, is currently the COO at Dutch Airlines. He is scheduled to leave KLM on July 15.
"We are delighted to welcome Rene de Groot to our Senior Management Committee team, who will join us as our Chief Operating Officer," said a BA spokesperson.
"As we navigate a highly challenging time for our industry, we are fully focused on three priorities: to support our customers, the largest recruitment drive in our history, and to increase our operational resilience to provide the best possible experience for our customers."
British Airways is dividing its current operation function into two areas, technical and operational. De Groot will oversee operations when he joins in the fall, with current COO Jason Mahoney taking on the role of chief technical officer.
De Groot, who first joined KLM as a pilot in 1990, became COO in 2014 and has been a member of the airline's statutory board since 2015.
"After 32 great years at KLM, I have decided to spread my wings and continue my career as Chief Operating Officer at British Airways," de Groot said.
"I understand that my departure comes at a turbulent time for KLM, but I leave the airline with the knowledge that the road to recovery has begun and the company will be able to do it despite the ongoing challenges."
Source link